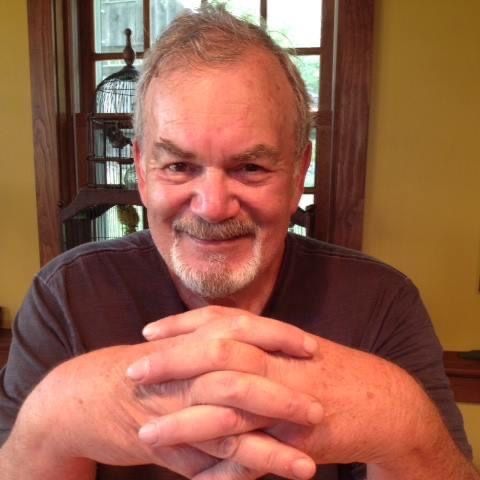 Michael Haley

Born in 1942 in Pittsfield, Massachusetts, Mike was the last of five children. He went to St. Joseph's High school. While at St. Joseph's Mike was elected Co-Captain of the football team and President of his senior class. He was nominated to one of the United States Military Academies by Congressman Silvio O. Conte. Because of knee injuries Haley was unable to attend.

Mike received his Bachelors degree in Speech Therapy from the University of Massachusetts in 1965. He turned down a Graduate school fellowship and continued to work as a construction laborer on the university's high-rise dorm building projects for another year. Strongly influenced by one of his final courses in Spanish, Mike moved to Granada, Spain and attended the university there. He received a Certificate of
Hispanic Studies. While there, he wrote and produced a play which was put on by the university.

Upon his return to the States he worked as a Vista Volunteer, bartender, and part-time teacher. He helped develop the Buffalo Meat Company an avant-garde theater troupe that performed original works at the Berkshire Theater Festival in Lenox,
Massachusetts, the Cambridge Theater, Boston and La Mama in New York. During this period, a random phone call from a film producer looking for local help on his low budget movie landed Haley his first film job - the totally forgettable, Honeymoon Killers. After the movie was over the Producer asked Mike to come to New York and work on his television show. From that show he went on to work as a Production Manager for NET, (as channel 13 in New York was known as in the late 60's.)
In 1971 he was accepted into the first Directors Guild of America's Assistant Directors Training program. He was one of 10 applicants selected from a field of 2,000. Since that time, Haley has worked on over 60 feature films and 18 Movies for Television. His screen credits range from, Assistant Director to Producer. He's even received credit on one film as a Choreographer.
He's worked with some of America's great Directors, including: Sidney Lumet, Sidney Pollock, Barry Levinson, Penny Marshall, Harold Ramis and Mike Nichols. His' relationship with Nichols spans 30 years and 13 films including, Biloxi Blues,
Working Girl, Primary Colors, Angels In America and Charlie Wilson's War.
He's worked with a large spectrum of actors and actresses:
Katherine Hepburn, Harrison Ford, Meryl Streep, Madonna, Tom Hanks and
Morris the Cat to name just a few. He's also had a prolific career as an actor;
He's played roles opposite the likes of, Sophia Loren, Christian Slater and John Travolta. His most memorable role was the umpire who throws Tom Hanks out of the game after the classic, "There's no crying in baseball" scene in A League Of Their Own.

Mike has been the recipient of several awards: two Humanitas Awards:
one, for Wit, and the other for Angels In America. The Christopher Award for Wit, a Directors Guild of America Citation for the movie, Working Girl, A Directors Guild of America Award for Angels In America and received an Emmy for Angels In America.
Mike was the recipient of the Outstanding Performer of The Year award from the University of Massachusetts and the university's Distinguished Achievement award He's
been honorary chair for the University's Fine Arts Center Gala Committee. He's received the first Berkshire International Film Festival' Life Time Achievement award. The Bateman Scholarship, Artist-In-Residence award, University of Massachusetts, 2009. He was nominated as Best Actor for his role in Wilde Irish Women at the Dundalk, Ireland
Theater Festival in 2004. He's a member of the board of directors of Old Deerfield Productions where he also enjoys acting in several of their productions. He's writing a book about his career in the film industry. He and Joan, his best friend and wife for the past 25 years, live in Conway, Massachusetts.

FOR A FULL LIST OF PRODUCING, ACTING AND ASSISTANT DIRECTOR
CREDITS, PLEASE REFER TO: MIKE HALEY, MICHAEL HALEY, R.M. HALEY IN THE INTERNATIONAL MOVIE DATA BASE, (IMDB.com)