"

Caine's music is delightful and was nicely performed by a six-person band, including Caine on harp, composed primarily of acoustic stringed instruments." - Gail M. Burns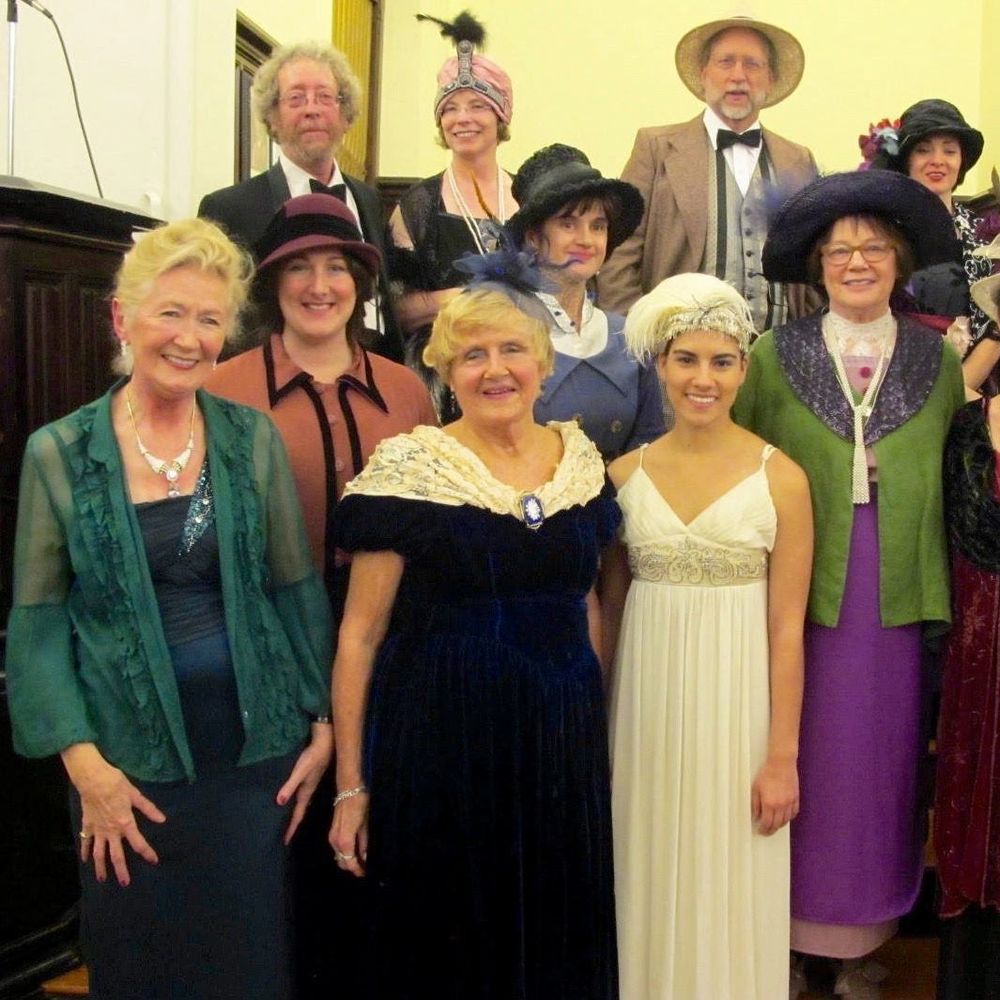 The Wilde Irish Women of James Joyce
Molly Bloom, the wife of Leopold Bloom in James Joyce's Ulysses (and modeled after Penelope in the Odyssey), is one of the one of the most fascinating and important women in the history of fiction.  Through her, Joyce broke all barriers in the expression of female sexuality – for which his novel was banned for years.
Joyce's wife and muse, Nora Barnacle, was the inspiration for Molly Bloom.  An uneducated Galway girl sent to Dublin by her family (shocked by her wayward ways), she herself has been the focus subject of extensive biographical and historical analysis.
What would happen if these two women were to meet – in the flesh?  Nora and Molly is a fantasy operetta of the mind that imagines a contentious relationship between them and explores Joyce's complex relationship with each of them.  Although without Nora "there could never be a Molly" (as one of the songs puts it), they are far from the same person.   
The Wilde Women of James Joyce is Rosemary (Rosie) Caine's imaginative exploration of the women, muses and ghosts of the life of the man who was arguably the greatest author of the 20th Century, James Joyce...