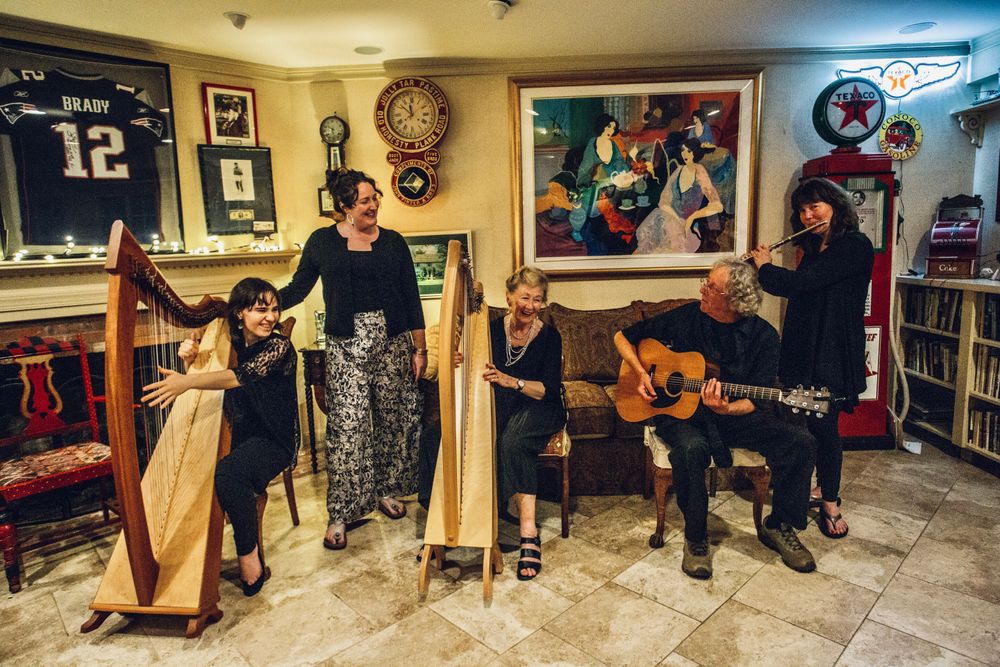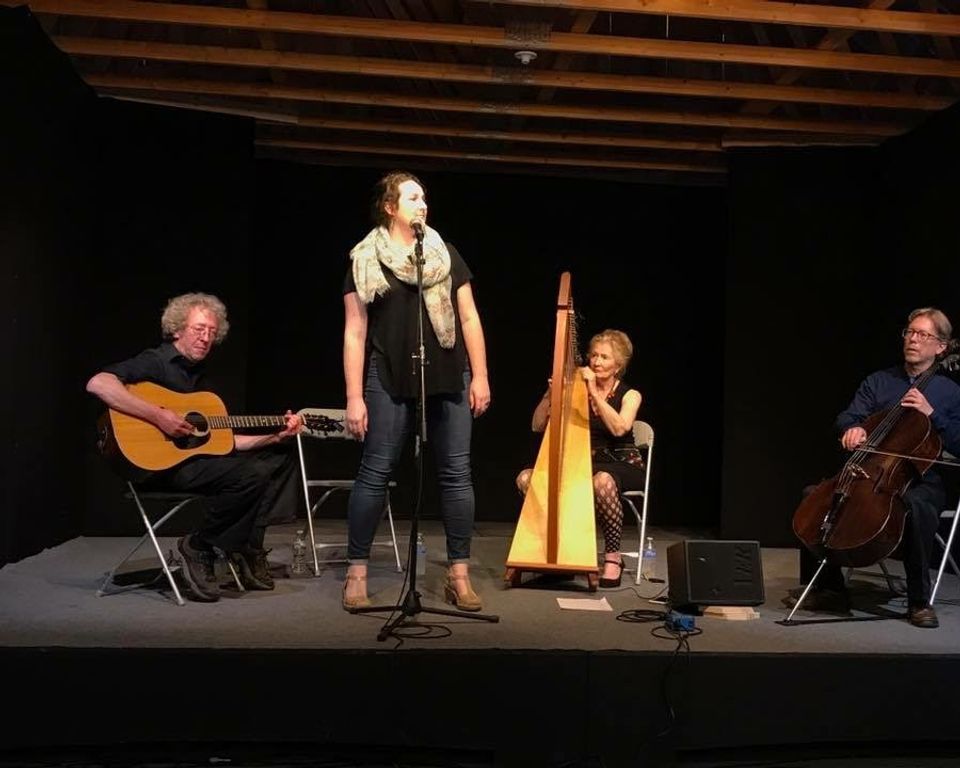 Wilde Irish Shenanigans Band
Get your WIW fix between shows
When Wilde Irish Women is between theatrical productions, its offshoot, the band, Wilde Irish Shenanigans can be seen throughout New England. It consists of solo to five pieces, oftentimes with a dancer.
The band was formed by Irish harpist and mother plucker, Rosemary (Rosie) Caine as an offshoot of Wilde Irish Women. They plays an eclectic Celtic mix of chestnuts from a diverse repertoire. Always included is a goodly appearance of the songs of those 'Wilde Irish Women" whose lives and times inspired Rosie to resurrect them from History, Infamy or Obscurity -- or all 3!!
The depth of history of the Wilde Irish Women repertoire, as well as the many fun and upbeat song performed by the group have made them an institution and Pioneer Valley favorite for decades. They are in high demand during the month of March, the holidays and the summer months for community events, concerts, and performances for their versatility, upbeat performances combined with a depth of knowledge of Irish history and community spirit!
Rosie Caine is an alum of the famed Bunratty singers and an accomplished harpist. Michael Morgan, guitar/collaborator and arranger of Rosie's music, came aboard in 2003. He is a Pioneer Valley stalwart, a founding member of Wilde Irish Women and a first rate arranger and interpreter of music.
Brooke Steinhauser, the lead vocalist is renowned for her interpretations of Irish classics and ability to sing across a wide range of styles.
Chris Devine is a fiddle phenom and occasional mandolin player His star turns are always looked forward to by longtime WIW fans.
Cady Coleman is perhaps best known as an astronaut, but she's so attached to her Irish flute that she brought one to space! How's that for commitment.
There's often a gap between Wilde Irish Women theater performances and the Wilde Irish Shenanigans band fills it beautifully.
LINEUP
Rosemary Caine (Rosie) Irish harp & Vocals
Michael Morgan, guitar and piano
Brooke Steinhauser, vocals
Chris Devine, Fiddle/violin, mandolin
Dancer (selected shows or on request)
Come see this unique blend of original Celtic music. Truly a memorable evening!
PARTIAL LIST OF PREVIOUS VENUES
*Deerfield Inn
* Blue Rock, Shelburne Falls MA
* Iron Horse Northampton MA
* Numerous Private events, house parties